MG FACTS
by Marriott_Guy
Coming right off the heels of China's revocation on the ban of the manufacturing and sale of video game consoles, the networking and mobile device manufacturing company Huawei revealed their new entry into the Android-based gaming console. This new micro-console, dubbed "Tron", debuted on January 10, 2014 during the annual CES exposition.

The console is approximately the size of a 8 ounce soda can, featuring an extremely clean, minimalistic look. A microSD slot resides on the bottom of the device with one USB 3.0 port, Audio In, LAN, HDMI and power port organized on a single panel on the back. The power button is basically the entire top of the Tron, emitting a blue light when the system is active. The hardware is powered by a NVIDIA Tegra 4 SoC, sports 2GB LPDDR2 RAM with 16 (or 32) GB of internal Flash Storage. Wireless connectivity is supported (Wi-Fi 802.11 a\b\g\n\ac) in addition to the standard Ethernet connection as well as and WiFi 802.11 b\g\n. The included wireless Bluetooth 3.0 controller is basically a clone of the standard Xbox 360 controller. The system will have two initial versions available - glossy black or bone-white.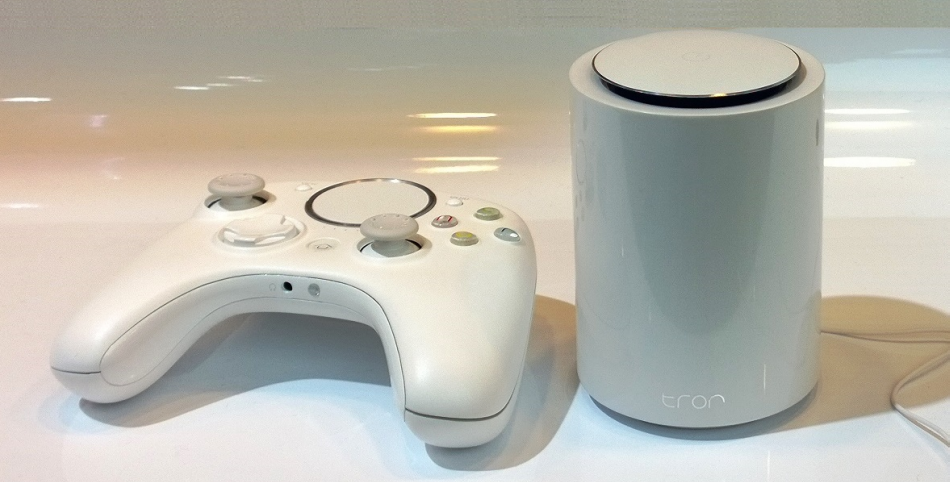 Special thanks to CCS Insight for the above picture as displayed at CES 2014.
The Tron is built upon a modified version of the Andoid (4.2.3 Jelly Bean) operating system. Games will be made available through Huawei's proprietary store, with possible support for Google Play down the road. Though not confirmed, the system does seem that it will support various types of media playback based upon the interface that was displayed at CES. There are rumors that the Tron will also support PC applications and - wait for it - Sony PlayStation 3 games. Not sure how they will pull off the PS3 compatibility, but copy write laws are much different in China that in most other countries.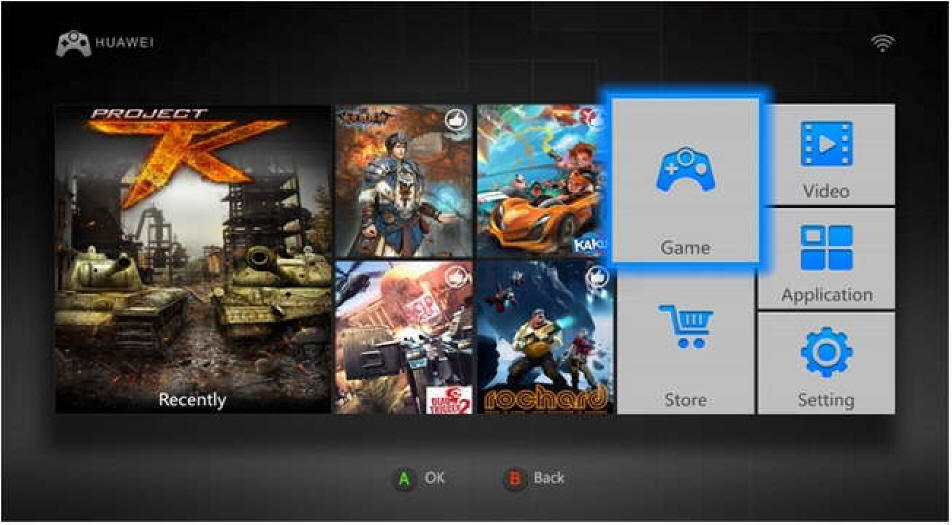 Huawei plans to release the Tron in China during the third quarter of 2014 for an estimated price of ¥ 745 ($119 USD). Though there are no definitive plans on releasing it outside of their native country, Huawei did not rule out the possibility of exporting the system to foreign markets. We will keep a close on on this micro-Console and update you with any new happenings.