Demise of the Game Manual


by Marriott_Guy
Last night I opened up NBA 2K11 and was presented with the following on page 1 of the miniscule documentation (4 pages in total):
Download the COMPLETE NBA 2K11 manual.
To get the full list of NEW controls, features and much more, visit: www.2kgames.com/manual/NBA2K11
Reading those dreaded words officially ended my naive hopes that my gaming partner would recover from the years of cropping and truncating. Though I was aware that the end was nearing (Ubisoft, EA), my old friend known as the Video Game Manual was at long last on its final legs.

Back in the day, tearing open a new video game was pure exhilaration. Not only did I finally acquire that cherished title, but I couldn't wait to check out its mandatory sidekick – the Video Game Manual. As much as the software itself, I was stoked to check out those glossy, colorful pages that would detail the various ins and outs for my upcoming gaming adventure. What surprises lay in store for me? Would it give me some secret tips in addition to that somewhat-mandatory "Notes" page to scrawl my cheat codes. high scores and the like?

For those old-timers out there, this anticipation was akin to slipping the jacket out of a new vinyl purchase. You did so in a very slow, calculated manner in hopes that this meticulous action would somehow ensure the ultimate payoff – song lyrics imprinted upon the album sleeve. Ripping into a new video game purchase was much the same. For my hard earned cash, I was eagerly expecting to be rewarded in some manner in addition to the game itself. For the most part, the publisher did not disappoint. They took great pride in the production and content of their game manuals. Screenshots were showcased in addition to providing survival tips, background story, team rosters and sometimes even a game map. You never knew what might be encompassed within, or accompany, the instructions. It was like opening up a box of Cracker Jacks. Sadly, those magical moments are nearing its end.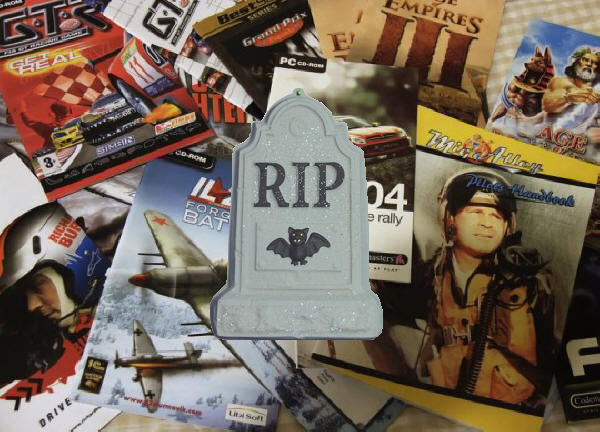 For the most part, budgetary and environmental initiatives have basically castrated the Video Game Manual. Don't get me wrong – I want to save a tree as much as the next guy. I am all for utilizing technology to reduce manufacturing expense and the overall ecological footprint of production. That being said, the instruction booklet is an integral part of the overall experience for this old school gamer and should not be the sacrificial lamb. The joy of simply reading through that gaming goodness prepared me for the upcoming experience. I can't quite put it into words, but I could feel myself getting completely immersed in the game after studying a well produced manual prior to actually playing it.

Yes, I grant you that I may just be feeling nostalgic at the moment. I miss the days of finding those hidden gems within that game packaging. I find myself being pleasantly surprised less and less as the years go by. Of course, this is a sign of my old age coupled with the rising sun known as the digital millennium. Still, I will miss my cherished compadre'. The glory days of the Video Game Manual have unfortunately come to an end.

Unless, of course, you decide to purchase the Limited Edition version.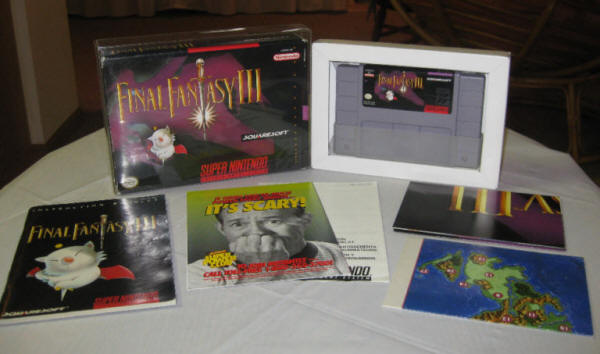 Final Fantasy III really gave gamers a bang for their buck!!